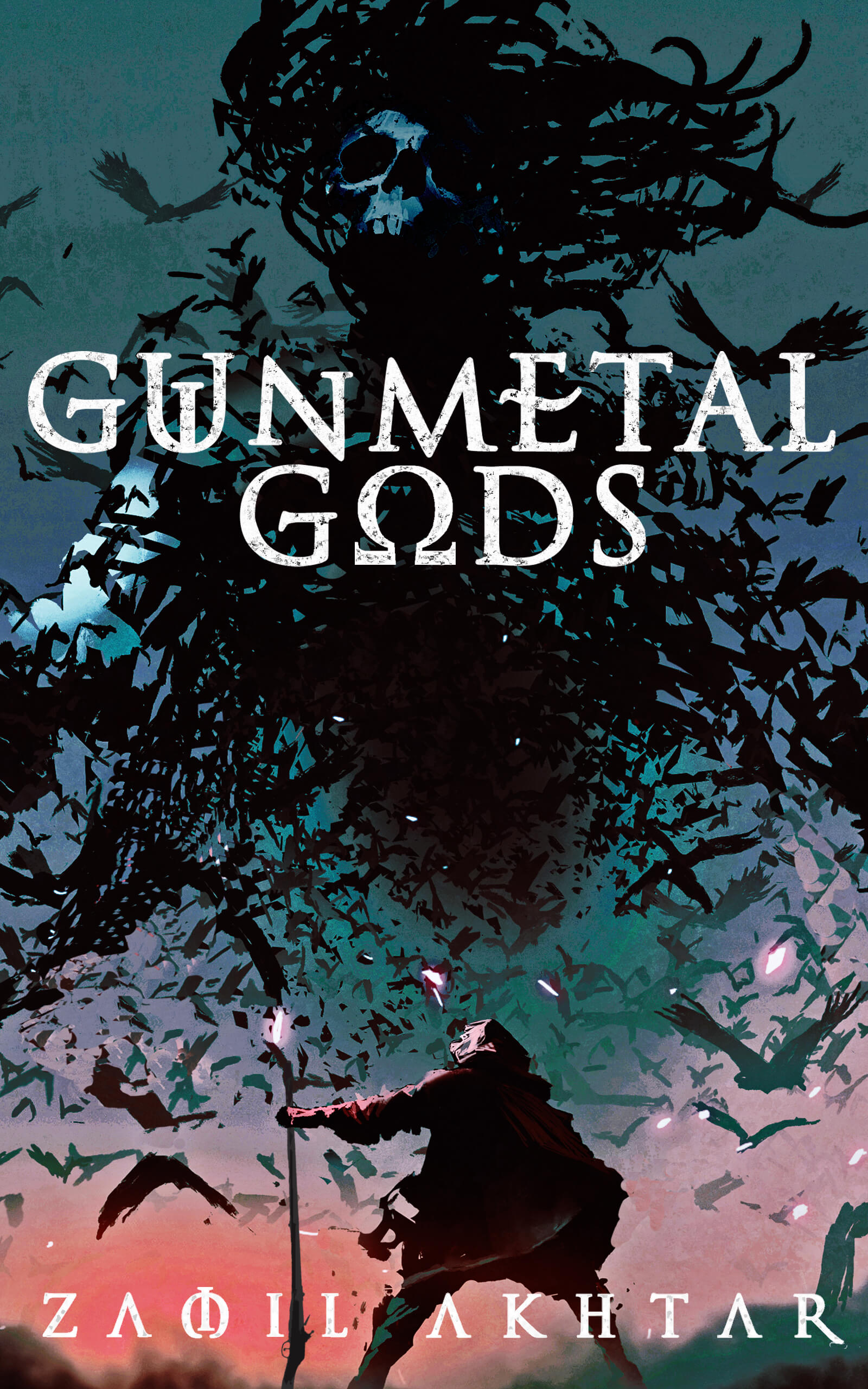 GUNMETAL GODS
an epic FANTASY ADVENTURE by ZAMIL AKHTAR
They took his daughter, so Micah comes to take their kingdom. Fifty thousand gun-toting paladins march behind him, all baptized in angel blood, five kingdoms beneath their boots. Who can stop them from conquering a sixth?
Legends tell of a janissary who walked with death. Who beheaded a magus amid a hail of ice daggers and overthrew a cruel shah. But the legends don't mention how Kaveh lost his wife, exiled himself, and refused to fight again.
To save his kingdom, Kaveh must become the legend he never was. But Micah writes his own legend in blood, and his conquest will stop at nothing.
When the gods choose sides, legends will rise and fall.